SciTE Context Menu 1.4.0 is now available. If fixes bugs introduced in version 1.3.0. This version introduced a new GUID to prevent conflicts with other context menus based on this implementation.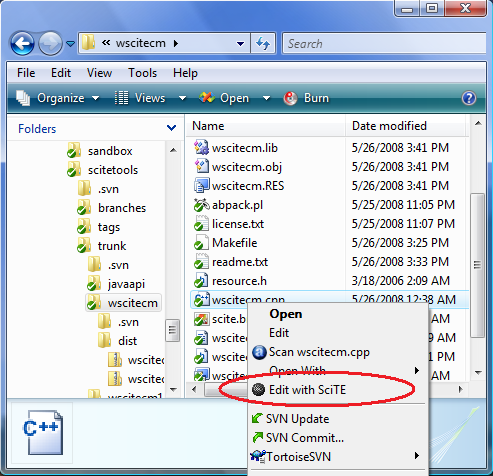 Downloads and updated documentation are available at: SciTE Context Menu
Thank you to Daniel Chambers who raised the issues he encountered with SciTE Context Menu 1.3.0 and his help with testing the new version. Daniel is the author and maintainer of Digitally Created.